Siobhán Lavelle MA, PhD, OAM
Historical Archaeologist and Heritage Consultant
New - Interactive - Do it Yourself - Change The Background Colour!!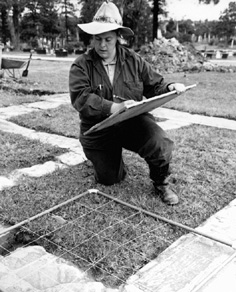 Some of the following site content is the kind of egotistical and self-aggrandising selection of banal detail that has been known to
cause extreme reactions. If this happens you can use the link below to relieve the tension, or just avoid the rest of the site entirely.
The following information derives from my professional C.V. The great thing about egotists is that we never talk about anyone else.
Did I mention that I was a school prefect and captain of the cricket team ? How about my (fabulously high) percentile score in the HSC ??
Some of my teachers even actually liked me. Shame about all those other years I was sent outside or on detention.
Documentary evidence to support these assertions is available on request.
CLICK THE BUTTON BELOW TO SUPPORT THE CAMPAIGN


Graphics Like This Will Appear Before An Excessive Supply Of Boring Evidence,
Wildly Extravagant Claims, Or Just Plain Raving :




Professional Experience
An Historical Archaeologist and Heritage Consultant, Siobhán Lavelle has a wide range of both practical and administrative experience. She has worked as a full time professional engaged in cultural heritage management for over 15 years. Positions held have included National Trust (NSW) Assistant Archaeologist (1985-1988) and Archaeologist (1989); Project Officer, Historic Resources NPWS (1988); Consultant Archaeologist, Heritage Branch / Heritage Council of NSW (1990) and Senior Environmental Consultant (Specialist Archaeologist) to Pacific Power (1996-97).

Consulting Experience
Private consultancy established in 1989 with most work undertaken in NSW. More than 100 projects completed. Consultant projects for both government and private clients have included historical archaeological surveys, excavations, heritage assessments, heritage studies, statements of heritage impact, conservation plans and archaeological management plans. Regular clients include the Roads and Traffic Authority, Local Government Authorities, the Public Works Department and the Penrith Lakes Development Corporation.

Major projects in the past decade include the preparation of Archaeological Management Plans for the City of Melbourne; City of Sydney; City of Newcastle and Port Macquarie.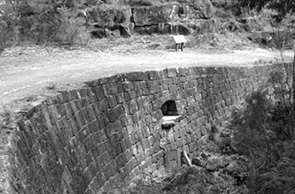 Siobhán has considerable expertise in the assessment of Colonial roads. Since 1994 she has been the consultant archaeologist for the Heritage Council endorsed "Convict Trail Project". This is a community based initiative which seeks to conserve the remaining heritage precincts of the Great North Road, constructed from Sydney to Newcastle from 1826 to 1836. A Conservation Plan for the 250km road was completed from 1997 to 1999.
This Conservation Plan won a National Trust Heritage Award. To read the plan click here.
To visit the road use the link further down this page or visit The Convict Trail Project.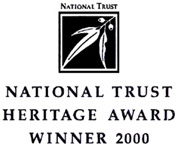 In 1998 a team comprising the Engineering firm Cardno MBK, Dr Don Fraser and Ms Siobhán Lavelle completed a "Study of the Relative Significance of all Timber Truss Bridges in NSW " for the Roads and Traffic Authority. This report assessed the remaining 82 of an original 422 timber truss bridges constructed in NSW. The 5 volume study received a 'Highly Commended' in the 1999 Institution of Engineers Awards (Heritage Category), and was the Winner of the Energy Australia Award in the National Trust Heritage Awards 2000, the award being accepted by the RTA.
Archaeological Excavations

Siobhán has also worked on several major urban archaeological excavations and participated in major heritage studies. Historical archaeological monitoring projects and archaeological excavations include work on the "Dundullimal" property, Dubbo, "Lindesay" Darling Point, "Woodford Academy",Woodford, and "Old Government House" Parramatta, for the National Trust of Australia (NSW), as well as investigations of The No.1 Mortuary Station and Necropolis Circuit, Rookwood Cemetery and "Wivenhoe" near Camden.


Cemetery Conservation




Siobhán has particular expertise in the care and conservation of historic cemeteries, having prepared guidelines on this subject published by the Heritage Council of NSW in 1992, and having completed an MA thesis on the cemeteries of the Sydney Region. She has also been involved in the preparation of detailed conservation plans for more than a dozen individual cemeteries, including large general cemeteries, churchyards and private burial grounds. In 1988, she was a member of the consultancy team for the Rookwood Necropolis Plan of Management, which subsequently won the 1990 Australian Heritage Award (Government Category) from the Australian Council of National Trusts and the Australian Institute of Landscape Architects National Award 1990 (Heritage Landscapes Category).


In 1993 - 1994 Siobhán was appointed as Historic Cemeteries Adviser to the National Trust and Heritage Council of NSW. From 1993 to 1995 Siobhán also served as the National Trust nominated Trustee of Rookwood Necropolis, Sydney, which at more than 750 acres, is one of the largest cemeteries in the world. In 1997 Siobhán was part of a team which completed a report and published "Guidelines for the Management of Human Skeletal Remains Under the NSW Heritage Act, 1977".

Since 1995 Siobhán has been the heritage consultant for the restoration of the historic Mays Hill Cemetery in Western Sydney. Over the past five years, six stages of restoration and repair work have been completed by Holroyd City Council with input from Siobhán in conjunction with the Mays Hill Cemetery "Friends" Group. In 2003 a team comprising Siobhán Lavelle, Judith Dunn, Geoffrey Britton and Barbara Cameron-Smith completed a Conservation Plan for the cemetery. That study received a 'Highly Commended' in the 2004 National Trust Heritage Awards. For more information visit Mays Hill Cemetery.




Qualifications




BA (Archaeology/Prehistory) Sydney University 1986

MA (Historical Archaeology) Sydney University 1989

PhD (Australian Studies) University of Newcastle 2004
"Founding Fathers and Foundering Myths: Explorer's Monuments in the Blue Mountains".


The links below take you to the other pages on my site which cover my interests or provide more information about past work and current projects.




HOT LINKS
I'm either stuck at some mouldy site or dull archive researching tedious facts, or (with luck) I'm out walking my dogs.




You Are Visitor

Absolutely no relics or heritage items were harmed in the making of this website without signed consent.
All relics are of legal age, in fact they are all at least 50 years old.
All acts were and are consentual, release forms are available upon request.
HAD ENOUGH ? THEN CLICK THE ESCAPE BUTTON BELOW TO GO SOMEWHERE MORE INTERESTING:



MY ICQ # is 10227341